WWE
WWE WrestleMania 36: How to watch, full card, start time, and everything you need to know
The Grandaddy of Them All. The Showcase of the Immortals. The Show of Shows. It's WrestleMania — and this year, it's too big for one night. WrestleMania 36, available on FOX Sports pay-per-view, comes to you this weekend. Here's everything you need to know about this epic extravaganza. When is WrestleMania 36? The 2020 edition of…
The Grandaddy of Them All. The Showcase of the Immortals. The Show of Shows. It's WrestleMania — and this year, it's too big for one night.
WrestleMania 36, available on FOX Sports pay-per-view, comes to you this weekend. Here's everything you need to know about this epic extravaganza.
When is WrestleMania 36?
The 2020 edition of WrestleMania is a two-night event, on Saturday, April 4, and Sunday, April 5. The show starts at 7 p.m. ET on both nights.
Cool! How can I watch it?
You can order WrestleMania 36 on FOX pay-per-view here and stream it on all of your connected devices. WWE Network subscribers can also stream the show.
Is there a preshow?
Is there a preshow?! It's WrestleMania! Of course there is — on both nights. Two matches (in addition to the 16 previously scheduled across both nights) have been added to the WrestleMania 36 Kickoff: Drew Gulak vs. Cesaro and Liv Morgan against Natalya.
Catch parts 1 and 2 of the WrestleMania Kickoff show on FS1 at 6 p.m. ET Saturday and Sunday, featuring some of your favorites from WWE Backstage, as well as on all of WWE's streaming paltforms.
Seriously, it's two nights?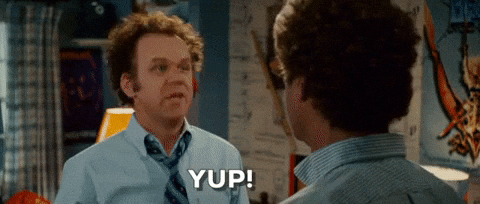 It's going to be amazing. The two-night spectacle will give us all a much needed double serving of entertainment.
And according to Charlotte Flair, who recently joined Renee Young and Paige on WWE Backstage, WrestleMania 36 will give the Superstars an opportunity, as well:
"I think it's going to give people an opportunity, if anything — more people an opportunity to be on WrestleMania, and it might just give the talent more time, to dedicate more time to that storyline. We have so many different stories that maybe need to come to an end, or are just starting, however your story is going. And I feel like giving it two days is only an opportunity for everyone. And it just goes to show how big WrestleMania has become, that it has to be on two days."
Got it. And where is WrestleMania happening?
WrestleMania 36 was originally slated to go down in Tampa Bay, Florida, at Raymond James Stadium, home of the Tampa Bay Buccaneers. Since the outbreak of the COVID-19 coronavirus pandemic, the event has been moved to WWE's Performance Center in Orlando. Usually, the "PC" is used by Superstars to train, work on their skills, and return from injury, although WWE has put on shows from the Center in the past. Triple H called the PC a "saving grace" in a situation like this (via Sportskeeda):
"Yeah, I think we would have absolutely been in a different situation right now [without the Performance Center], as is everybody. But the Performance Center ended up being sort of worth its wait, so to speak, of the ability to… and it was sort of the intent from the beginning, to not only be able to train there, but create content there on a 24/7 basis. We have used the Performance Center in the past, used it last year … we did a Superbowl half-time show. We've done other shows, we've done NXT there. So, it's been used for that purpose but in this situation, it really turned out to be the saving grace, so to speak of us being able to continue to entertain our fans."
However, WWE has told reporters WrestleMania 36 will also emanate from a number of other undisclosed locations, each of which will be a closed set with only essential personnel on hand.
Will there be a crowd?
There will not be, in accordance with CDC guidelines and recommendations. Triple H spoke to our Martin Rogers about the responsibility to entertain fans even without the WWE Universe in attendance:
#WrestleMania won't have a crowd, but this two-night extravaganza is absolutely for the fans.@TripleH spoke to @MrogersFOX about the added responsibility of serving the WWE Universe and all sports fans in these chaotic times: https://t.co/74QG96Dsrl

— FOX Sports (@FOXSports) April 3, 2020
Drew McIntyre, who has a championship match at WrestleMania against Brock Lesnar, also spoke to Rogers about preparing for the biggest moment of his career without fans in attendance:
This year's #WrestleMania will be an event unlike any other.@DMcIntyreWWE spoke to our @MrogersFOX about what it's like to prepare for a WrestleMania with no crowd, and how he hopes his own story will continue to inspire fans worldwide: https://t.co/esiqvgCQtd

— FOX Sports (@FOXSports) April 1, 2020
While Flair joined Nick Wright on The Herd to explain that no matter whether there's 100,000 fans in the arena or zero, she's thinking about everyone watching at home and proving that as performers, WWE Superstars can rise to any and every occasion:
"To me, whether the fans are there or not, I'm still thinking about the millions at home… I want to prove that you can be just as invested without the bonus of a live audience." — @MsCharlotteWWE pic.twitter.com/c92qCo3mG1

— Herd w/Colin Cowherd (@TheHerd) April 3, 2020
Fair enough. So, what are the matches? And how would you describe each in one overly lengthy sentence?
That's an oddly specific question, but we're glad you asked. Let's run through the card, starting with the championship matches.
WWE Championship Match: Brock Lesnar (c) vs. Drew McIntyre — Night Two
The inconquerable Beast Incarnate, Brock Lesnar, defends his title against a man who came into WWE as the Chosen One, only to have to leave and find himself on the independent scene before returning to claim what's his.
NXT Women's Championship Match: Rhea Ripley (c) vs. Charlotte Flair — Night Two
Perhaps the most decorated female Superstar in WWE history and daughter of Ric Flair, Charlotte won the 2020 Women's Royal Rumble and turned tradition on its head by challenging the 23-year-old wunderkind NXT Champion to a WrestleMania showcase.
Universal Championship Match: Goldberg (c) vs. Braun Strowman — Night One
The legend Goldberg has been the only man capable of stopping The Fiend, and he was set to square off in a battle of the spears against Roman Reigns before health concerned forced Reigns to withdraw from WrestleMania, making room for The Monster Among Men to step in.
BREAKING NEWS:@Goldberg will now defend the @WWE Universal Championship against @BraunStrowman at @WrestleMania. #SmackDown pic.twitter.com/dYFgw40tek

— WWE on FOX (@WWEonFOX) April 4, 2020
Raw Women's Championship Match: Becky Lynch (c) vs. Shayna Baszler — Night One
"The Man" Becky Lynch has done it all, including defeating Baszler's cohort, Ronda Rousey, in last year's WrestleMania main event — a history that only intensifies this already bloody feud.
SmackDown Women's Championship Match: Bayley (c) vs. Sasha Banks vs. Lacey Evans vs. Naomi vs. Tamina — Night Two
There might be five competitors in the ring this weekend, but all eyes will be on "best friends turned enemies turned best friends again (for now)" Bayley and Banks, with the latter's desire for the former's title all too obvious.
Raw Tag Team Championship Match: Street Profits (c) vs. Austin Theory and Angel Garza — Night Two
Four of the brightest young stars in the business will do their absolute best to steal the Show of Shows in what should be a high-flying, completely thrilling tag title match with all of the smoke.
WrestleMania=Smoke SZN #Streetprofits pic.twitter.com/9EhF5159oz

— Angelo Dawkins (@AngeloDawkins) April 3, 2020
SmackDown Tag Team Championship Ladder Match: The Miz and John Morrison (c) vs. The Usos vs. The New Day — Night One
Morrison's long-awaited return to WWE led to an almost immediate reunion with The Miz and a tag title victory, but an injury on Friday to the A-Lister has changed this match into Morrison defending the titles alone — but still in a triple threat ladder match — against Jimmy Uso and Kofi Kingston.
Women's Tag Team Championship Match: Kabuki Warriors (c) vs. Alexa Bliss and Nikki Cross — Night One
These two teams have defined the women's tag team division since August, with both teams holding the championships; is WrestleMania Bliss and Cross' final opportunity to recapture the gold?
Intercontinental Championship Match: Sami Zayn (c) vs. Daniel Bryan — Night One
Zayn and Bryan have wrestled on the smallest and the grandest stages, but this is the first time Sami has held WWE gold — and he'll do anything he can to keep his hands on the title and away from the leader of the Yes! Movement.
Firefly Fun House Match: John Cena vs. The Fiend — Night Two
The story between these two could fill novels, with Cena's previous WrestleMania victory gnawing at Bray Wyatt until the sinister Fiend burst forth, aiming to get his revenge against the modern face of WWE, and the only man who could have delivered this gorgeous, sensational monologue that encapsulates the bizarre nature of our modern times.
"No one really knows what's gonna happen."

The legendary @JohnCena talks about the last month of @WWE TV. #SmackDown pic.twitter.com/rXo1UE0x8p

— WWE on FOX (@WWEonFOX) April 4, 2020

Sports Life. Real News. Real Voices

Help us tell more of the stories that matter

Support Us
Last Man Standing Match: Edge vs. Randy Orton — Night Two
Another bout years in the making, Edge and Orton previously ran together, but now, the latter believes he has to save the former from himself after Edge returned from a years-long retirement caused by a series of devastating neck injuries.
Boneyard Match: The Undertaker vs. AJ Styles — Night One
Styles represents the brash new WWE, counter to everything The Undertaker stands for — and there's a healthy dose of reality mixed in, such as Styles poking at the fact that Undertaker's wife, Michelle McCool, used his finisher, the Styles Clash:
"My little brother-in-law took the first Styles Clash ever on the trampoline." 

'The Phenomenal' @AJStylesOrg shares the origins of his signature finisher. pic.twitter.com/UheeBls5rk

— WWE on FOX (@WWEonFOX) April 2, 2020
Kevin Owens vs. Seth Rollins — Night One
Owens has made it his life's work to mess with and take down "The Monday Night Messiah," a former man of the people whose disdain for the masses fuels both his current approach to sports entertainment and his hatred for K.O.
Dolph Ziggler vs. Otis — Night Two
The portlier half of Heavy Machinery became smitten with one Mandy Rose, only for the underhanded Ziggler to sneak in and try to make Mandy his "kitten," with things taking a stunning turn on Friday when an unknown ally revealed who really betrayed Otis:
"The truth will be heard."

A mysterious stranger reveals WHO really texted @otiswwe during Valentine's Day… @SonyaDevilleWWE! #SmackDown pic.twitter.com/JsPRoJMTAS

— WWE on FOX (@WWEonFOX) April 4, 2020
Aleister Black vs. Bobby Lashley — Night Two
Two man who've never tied up in the squared circle before, both of whom are eager for a fight.
Elias vs. Baron Corbin — Night One
It's a match our good friend Rob Gronkowski wanted, with these gentlemen happy to oblige — raising the question of whether we'll see Gronk exact a measure of revenge for Corbin's trash talk during the former Patriots tight end's WWE SmackDown debut.
Awesome! Is there anything else I need to know?
There is indeed. For one, the whole party is going to be hosted by Gronk, and you already know he's decked out for the occasion:
EXCLUSIVE: @RobGronkowski is taking the host game to a whole new level with his #WrestleMania suit! pic.twitter.com/0XvcAuxPc3

— WWE WrestleMania (@WrestleMania) April 4, 2020
Second, you'll want to make sure to follow WWE on FOX on Twitter, Facebook, Instagram, and YouTube, where we'll be bringing you even more WrestleMania 36 coverage, including instant reactions from some of your favorite stars of WWE Backstage and a few other surprises you'll have to see for yourself!
It's WrestleMania, friends, all weekend long!
Subscribe to the newsletter news
We hate SPAM and promise to keep your email address safe